Nanotechnology - a promising technology in the fight against infections.
The Czech Republic is a leader in nanofiber production and applications which could help people to protect them. NanoTrade company, one of nanotechnology Czech leader, developed own solution for protection against infections. A special nanofiber filter insereted among outer carriers is able to filter the viruses with high filtration efficiency of 92%. This material is using not only in the filtration or face masks but also in FFP3 class respirators now. A next performance of this special filter is additional property of fixed silver molecules which kills the bacteria from breathing during long term wearing of protection mask.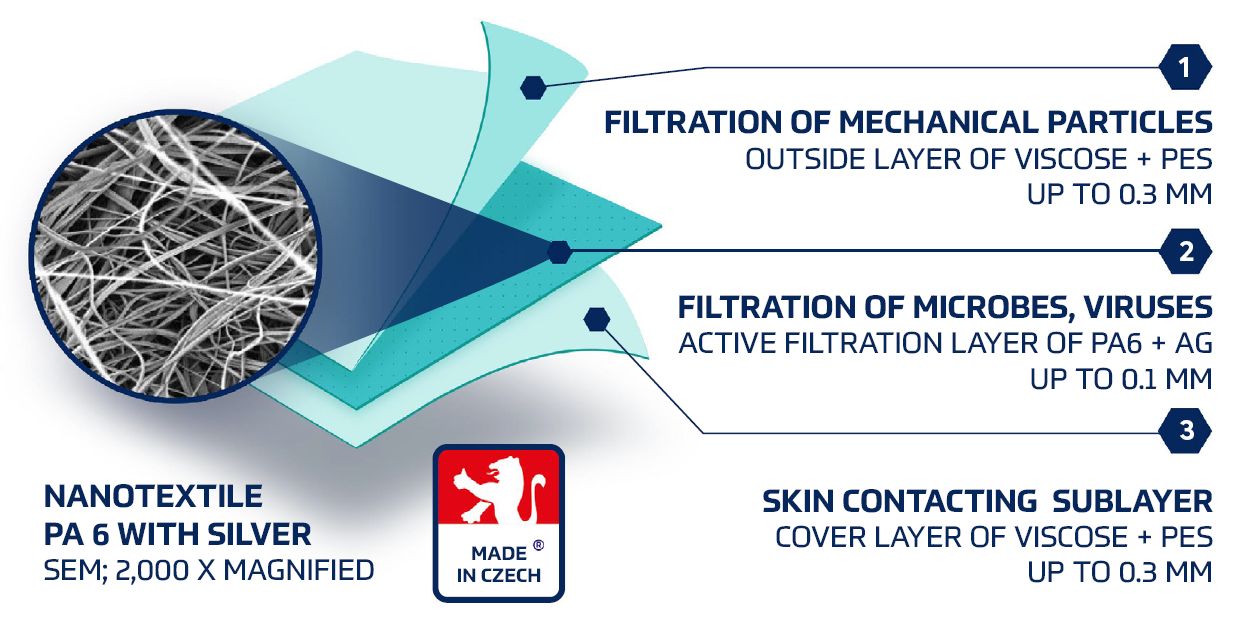 without chemicals, adhesives and any glues. Thin nanolayer of nanofiber textile with firmly fixed molecules of colloidal silver is situated between two layers of support and cover layer, specially developed for this application. Filters viruses and bacteria with efficiency of 92%. Filter construction consist of three-ply textile material, support and cover layers of non-woven PES viscosis and inner layer made of Polyamid 6 nanotextile with firmly fixed molecules of silver. Size of SARS-CoV-2 virus particles is between 80-150 nm.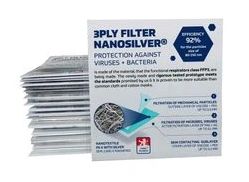 The construction of the face mask is similar to the folded medical mouthpiece, it is sewn from nanofiber material, which is gentle on the face and does not cause unpleasant reactions or itch. Rubber laces are sewn in the corners, and so could be tied behind the head or, when shortened, laces can be tied behind the ears, as it is more comfortable for some.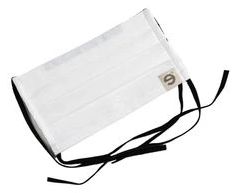 Or do you have a special requirement for customized filters to fit to your respirators, ventilation systems or airconditions? We are able to supply you with our 3PLY FILTER NANOSILVER material too. A maximum production length of roll is 500 metres/546 yd, standard width is 0,5 m / 19 11/16 in.
So don´t hasitate to discover our protection products at www.nanosilver.eu or contacting us directly.